Why Stranger Things is a Thing
Hang on for a minute...we're trying to find some more stories you might like.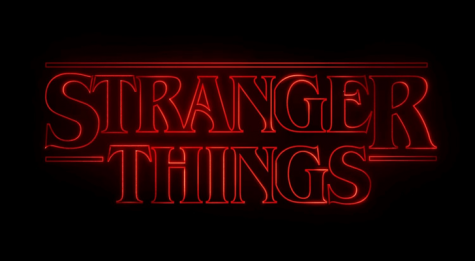 Netflix's new hit show Stranger Things has caused quite the stir since it's airing in July of 2016. The show, which was created by Matt and Ross Duffer, was greeted by many with praises for it's authentic cast and storyline. The Duffer Brothers, as they are called, were originally denied by many networks, but eventually picked up by Netflix. Since it's creation, the show has spiked in popularity for many distinct reasons.
   Millie Bobby Brown, Gaten Matarazzo, Finn Wolfhard, Caleb McLaughlin, and Noah Schnapp who star in the first season are relatively new to the acting scene. While filming these actors ranged in age from eleven (no pun intended) to thirteen years old. These relatively new actors won the hearts of many for their loveable friendship and quirky sayings. The new-to-the-scene young stars, are one reason the show is standing out from others.
    The show appeals to a large variety of people. Being set in the late 80's, the show gives a sense of nostalgia for older viewers. The romance and curiosity of the children appeals to younger viewers in particular. Perfectly put together scenes of imperfect people living in a imperfect world not only interested viewers, but also related to them.
    The Duffer Brothers put time into making the show exactly as they imagined. They were careful not to cut any corners. Finding the perfect location wasn't easy. The town from the show, Hawking's Indiana, was actually filmed in Jackson, Georgia. Chosen for its older feel, it was perfect for the late 80's feel the Duffer Brothers were looking for.
    The hype is real for season 2 which is set to air in September of 2017.