Another Year, Another Mask Mandate
McPherson, USD 418 is back at school with fewer students and more masks. This will be the 3rd year masks have been mandatory in a row.
 "Masks should not be placed on Children younger than 2 years old or Anyone who has trouble breathing or is unconscious, incapacitated, or otherwise unable to remove the cover without assistance."  USD 418 now excepts exemption sheets for anyone who has health or religious reasons not to wear a mask. Lots of students have asthma or other respiratory issues, lots of health issues. Their doctor will note inevitably for those students from a mask. 
Factual reasons on why masks are meaningless in schools, parents and students will beat around the bush to get a mask exemption because they don't agree. A lot of people can abuse the system which could cause others to be upset or disparent due to having to wear a mask when their peers don't have to. Students will also have to take their masks off to drink and eat, therefore, Covid could be spread around in their 30-minute lunch. Once they do, what's really the point of the rule the other six hours?
Other students, who are in musical programs cant wear a mask either, so what's the next step? Shutting down the programs? What about Phys Ed? Do we shut that down too? 
Working out and playing games with a mask on could cause health problems and hives to the students which is not safe. 
Teachers help students by reading their facial expressions, it's hard to know when someone is struggling or confused with a mask on. Students with social anxiety would be scared to ask for help, so grades will start to drop. 
So the question is, how much help are masks really doing?
About the Contributor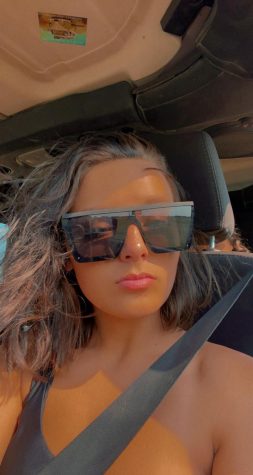 Katelyn Mintzer, Sports Editor
I'm Katelyn Mintzer, a student at McPherson High school, and I participate in the yearbook/Journalism. This is my last year being a part of the yearbook/Journalism...