Nestlé Recalls Rubber Contaminated Cookie Dough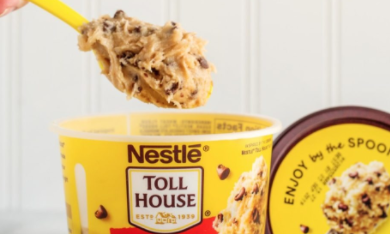 Recently on October 31st Nestlé, one of the most well known food brands in the USA, issued a recall. This brand has voluntarily recalled 26 different kinds of refrigerated cookie dough because of a rubber substance that has been found in it. If the code on the back of the Nestlé products begins with 9189 through 9295, it is advised that you dispose of the possibly contaminated product.
On the Nestlé site, they said, ''Nestlé USA is taking this action out of an abundance of caution after receiving reports of food-grade pieces of rubber in some of these products. We have identified the source of the rubber and have already fixed the issue…No illnesses or injuries have been reported that required medical treatment…The quality, safety and integrity of our products remain our number one priority. We sincerely apologize for any inconvenience this action represents to both our consumers and retail customers.''
This recall affecting a considerable amount of stores in the United States, was this something that the McPherson Walmart had to take action on? A Walmart manager said, "I haven't done a recall on cookies so as far as I know we are not affected by it." Dillons did not have a comment.
The recall did not influence the lives of students at MHS either.
Junior, Riley Higgins, said, "I don't buy cookies at Walmart so the cookies being recalled wouldn't affect me at all."
Fortunately this recall has not affected McPherson stores as well as the people in it. As of now, the Nestlé cookies stores are caring in McPherson are not contaminated and are safe to eat.
About the Contributor
Kaylea Herrman, Managing Editor
I love writing news articles and taking photos. Writing has always been one of my strong suits and I strive to become better at it as well as help those...