Dressing For Prom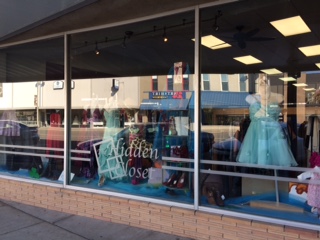 Hang on for a minute...we're trying to find some more stories you might like.
    As Prom comes around each year students look for a date, and girls look for the perfect dress. While looking for a prom dress can be fun, it can also be very expensive. So while some are able to afford a high end dress, others have trouble finding a dress that will fit their budget.
Now there are several ways to avoid breaking the bank while buying a dress, one you can always look for hand me downs, or if someone is willing to donate theirs. Another option is to rent a dress instead of paying full price while still getting to wear the beautiful dress you want. 
    There are a few thrift stores in McPherson that offer inexpensive and in good condition prom dresses. One of them being the Hidden Closet, where clothes are only accepted if there are no stains, tears and so forth, which assures that the clothes there are in good quality. Comparing the prices to Brooklyn and Co, one can still get a quality dress but a better price at the Hidden Closet.
With the Hidden Closet's policy on the clothes they take the buyer knows that they are buying quality items. While Brooklyn and Co has the same assurance, their prices are also a lot higher than those at the Hidden Closet. The Hidden Closet is located at 206 N Main St and you can contact them at (620)241-6602.
   Thrift shops aren't the only good way to find a cheap and nice prom dress, you can also look for hand me downs. Many people only wear their prom dress once and are usually looking to sell after they have outgrow or decide they don't want it anymore. When someone is selling their dress the prices are almost always very reasonable and are mostly likely willing to work within your budget. You can also go online to certain social media sites, like McPherson Buy, Sell and Trade, have also shown dresses for sell.