From Italy to Kansas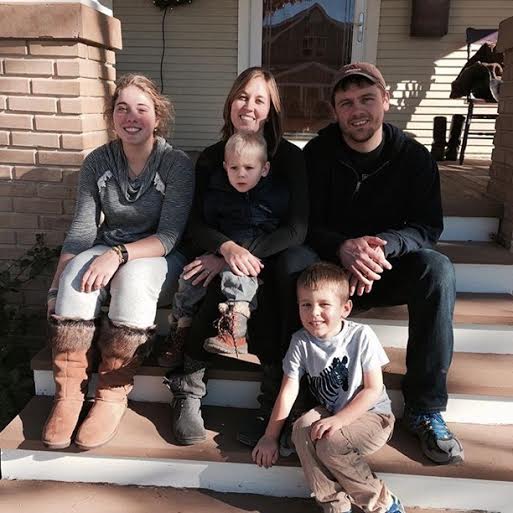 Hang on for a minute...we're trying to find some more stories you might like.
The foreign exchange program at McPherson High School has been welcoming students into its doors for many years. The program offers a life-changing experience for students living in other countries. For the duration of the 9-month school year, students stay with a host family and enroll in high school. They get the chance to experience American culture and build relationships with other students and their host family. The program, however, is not for everyone. Students must demonstrate exceptional achievements in academics and involvement in their community.
    One of the students given the chance to be a part of the program is seventeen year old Carola Galletti. Galletti traveled all the way from Albiate, MB in Lombardy, Italy. Wanting to experience what American life was like, she started looking at different exchange programs her 10th grade year. While she was in the 11th grade, her friend referred her to the Student Travel Schools. After getting in contact with them, Galletti eventually got the call that she had been accepted into the program.
     "I had just been woken up by my brother who brought me my ringing phone. When I got the news I was happy, shocked and anxious to experience my new life. I was hit by the realization that it was real, it was gonna happen!" Galletti said.
    After making her way to the states and beginning her school year at McPherson High, Galletti admitted there were some culture differences.
    "People in America don't touch each other a lot. For example, when I meet with my friends in Italy, we kiss each other's cheek and if we're close friends we hug too," Galletti said. "It definitely changed my perspective on other cultures. Now it doesn't bother me anymore that everyone has their personal bubble-I respect it."
    With every new experience, comes the missing of the old ones. Galletti said that she wasn't feeling too homesick, though.
    "At first I kind of missed the goodnight kisses from my parents, fighting with my brothers and talking with my best friends in the hallway, but then I got really close with my family here and now they're just like my real family! I have two little brothers here too and they just make me feel at home. I've made so many friends here that I can't even count them," Galletti explained.
     At the end of her stay, Galletti is going to be missed by the friends she's made at MHS, but she'll be leaving with an awesome experience.
    "I just love to see how everyone lives and the fact that I get to experience it myself just makes me even happier, it just opened my eyes how even little things are different on the other side of the world love: I love that," said Galletti.

About the Writer
Megan Wiens, Co-Editor
Megan is a senior at MHS this year. She has been writing for The High Life for three years.