Short Tribute to The Art of Kathy Blankley Roman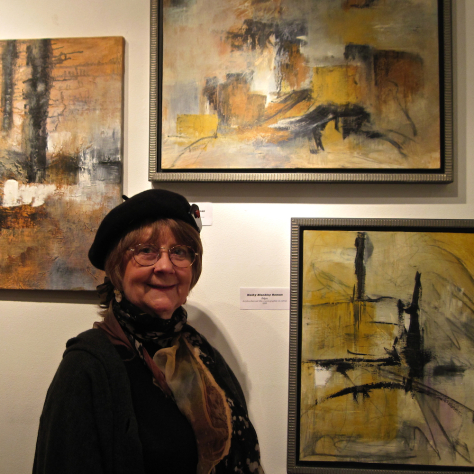 Kathy Blankley Roman is an Artist born and raised in Chicago, Illinois. She has been awarded in 2011 for the intuitive abstract paintings she creates. Using paints like acrylic, oil, and some cold wax she mixes the world around her into her canvas.
Painting since she was a kid Kathy feels attached to the pieces she creates. She says she feels an art piece is not complete until she sees it in a certain light.
She started painting on a new found level when the year 2010 hit. She was featured in Walk into Abstraction-Vol. 4 which was an ebook that was released in 2012..
Kathy's art works of rays and twist and turns, creates a beautiful calming within your mind. A connection she herself even speaks about. Also a range of earthy colors she has been known to love pulls everything together.
All picture rights are owned by Mrs.Kathy Roman and can be Viewed clicking here.
You can hear her part by clicking here.