Is there too much pressure on girls to have "perfect" bodies?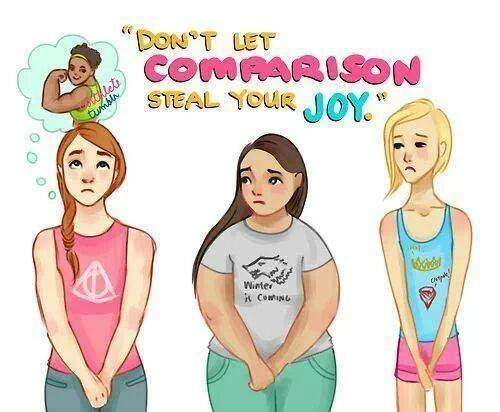 Hang on for a minute...we're trying to find some more stories you might like.
It is 2017 and in this day and age there are a lot of things society doesn't "accept." For a couple years now things have changed. It is now upon women to look a certain way in order to feel "accepted." Over the years women's self esteem has lowered due to what society says. Dating back to the Victorian era (1830-1900) women didn't have to worry about how they looked. They wore corsets and long skirts with numerous amounts of trim and embroidery. It was a routine for these women, no one was worried about who to impress or how to look. They all dressed the same way. Nowadays it's so much more complicated, women are pressured into thinking their bodies aren't "good enough." They're angry at themselves for not looking a certain way, or not looking like a certain someone. This leads to low self esteem, loss of self confidence, anxiety, and even depression for some. This issue is something so dangerous it's something that shouldn't be shined on as much as it is.
Women are expected for so much and sometimes there's only so much one person can handle. Having the world tell you to look one way, is one thing. Having your mind tell you that you have to look a certain way to be accepted is another. When your mind wanders into thinking all these thing about yourself, it's a dark place. Self acceptance and self confidence are two of the most important and beautiful things out there. You are your own person, you have to make yourself happy before you make anyone else happy. The body you are in is the body you will be in for the rest of your life, if there is something you don't like, change it. However, do not do it for anyone else. Remember to do it for yourself, not for a boy who said something, not for the girl who made a rude comment, not for your family who's telling you to do it.
A lot of the times it seems that men seem to play a big part in the low self esteem of women. They have expectations to find "the perfect girl" who has all these beautiful features, and is the actual definition of perfection. Therefore women sit there and brainwash themselves that they have to look just like that "perfect girl." This just isn't the case! If a man does not accept you for your flaws or imperfections, that is not a man, and he is not worthy of your time. As long as you are happy and are comfortable in your own skin, that is all that matters. Along the way there will be someone who will accept you for you, but before you find the one. You have to find self happiness, and have to come to the realization that there is such thing as self acceptance. It may take some time, but it's there.