Beauty and the Beast Movie Review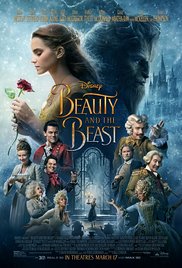 Hang on for a minute...we're trying to find some more stories you might like.
Released March 17th, Beauty and the Beast has blown up the global box office. The movie has collected over 300,000,000 dollars, surpassing the Marvel movie Logan by almost $100,000,000.
Emma Watson, most commonly known for playing Hermione Granger in Harry Potter, played as Belle; Dan Stevens, known for his role in Downton Abbey,  plays the Beast; Josh Gad, popularly known for voicing the character Olaf in Frozen, plays Gaston's loyal partner LeFou; Luke Evans plays Gaston, and Kevin Kline as Maurice. The cast was picked well, every actor playing and singing their part almost perfectly.
As most people know, Beauty and the Beast is about a selfish prince who refused to give shelter to an enchantress in disguise. She cursed the prince and his servants. The prince was turned into a Beast, and his servants into antiques. She gave the prince a magic rose, and if he hadn't found love before the last petal fell, he and his servants would remain in their current state forever. She also casted a spell to have people to forget the castle, so nobody would be curious.
Belle, a bookworm from one of the neighboring villages, is seen as an outcast and "weird". Her father sets out for his annual trip to Paris and gets lost along the way. He ends up finding the castle, and encounters the Beast. The Beast locks him up in the dungeon.
The family horse, Philip, makes his way back to the village, where he finds Belle and takes her to the castle. She finds her father, and convinces the beast to let her trade places with her father. A few songs and a wolf attack later, Belle starts to see a softer side of the Beast. Some people call this Stockholm Syndrome, others find it sweet. Eventually, he lets Belle go so she can find her father, and the villagers find out about the beast. It comes down to epic, yet hilarious, showdown; and like always, love wins and they live happily ever after.
The movie, unlike the animation, goes into depth about Belle's mother and what led the prince into his behavior that got the castle cursed. I found it very interesting, because I had never thought about the missing family members, and it caused the movie (and me) to be more emotional. It also seemed like because they knew of each other's' pasts, Belle and Adam became closer. If you are a fan of the Disney Beauty and the Beast, then you will definitely like this movie. It has all the songs, all the sass, and all the laughter the Disney version does. Words cannot express how much I loved it, and you probably will too!