Winter Sports is Here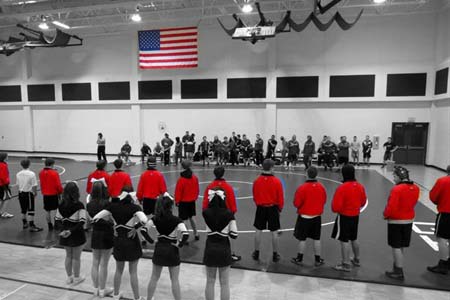 As football ends in the playoffs and volleyball state is long gone and cross country is done with, winter sports is finally among us. Boy's swimming, wrestling, and basketball is in. All sports had great seasons last season and are ready to accomplish even more this season.
  Wrestling practice is here and looking forward to a good year. Their team consists of a lot of returning wrestlers such as seniors: Dylan Baldwin, Austin Eldridge ,and Alex Grennen. Many notable juniors are coming back as well. This season's team is full of upperclassmen and full of excitement.
  Basketball is ready to come back for yet another great season; As well as redeem themselves at the State Tournament. McPherson boy's basketball is going to have high expectations from our community. The pressure is on and the season is here. Girls Basketball had a great run last season also. They are expecting many starting athletes to return and make this season even better.
  Swimming is ready to dive right in. The team looks forward to sending more swimmers to state this year and help prepare the underclassmen.
  Good luck to all winter sports and work hard.
About the Writer
Bailey Yarborough, J1 Student
Bailey is a Journalism 1 student.