College Bound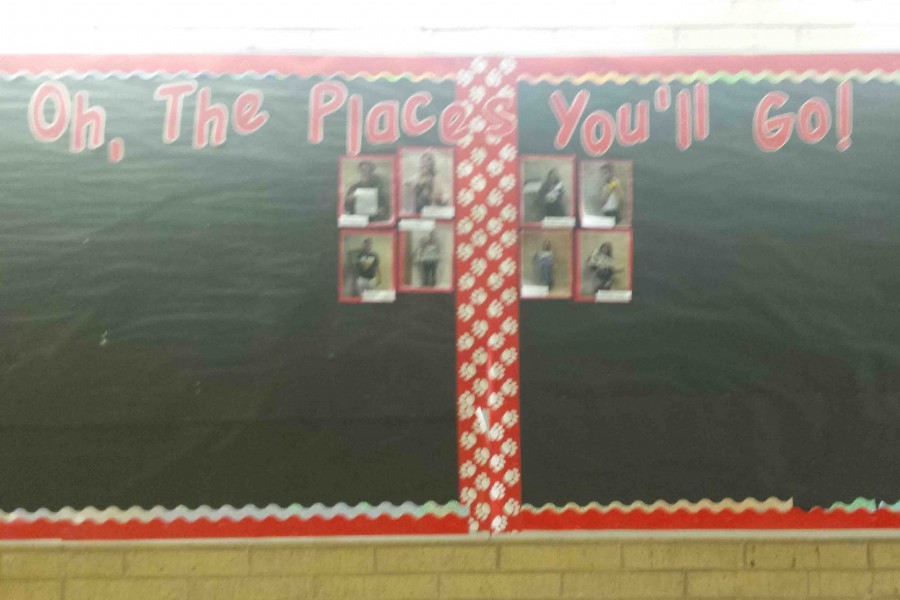 As Christmas season rolls around the corner, seniors begin to look forward to the coming year ahead. Everyone's minds are filled with scholarships, roommates and everything they need to do to get their name on that acceptance letter.
  "I applied to two colleges and learn the decision very soon," senior Jessica Wylie said. "I feel confident about going to college, because I'm fairly independent and am very good at taking care of myself."
  Everyone decides on their dream school for a reason. Some go for the beautiful campus, others for the academic challenge it presents.
  "I really liked Washburn when I went to see it. There are a lot of little extra things that really make it great, like a nice gym and cool school grounds," senior Colton Zimmerman said. "I also have some people that are important to me and I would like to go with them to college."
  Many MHS seniors attend colleges to play for their sports teams. Their college experience is much different from others, as theirs involves early morning practices, long game nights and many hours of hard work.
  "I am really excited [ to play volleyball for Fort Hays University ], mainly because I know that I could have a really good chance to come out and play right away as a freshman," senior Magan Alexander said. "I look forward to making new friends and being close to all of my future teammates! Also to travel out of state to play other teams!"
  College is a time of self discovery and new beginnings. As many seniors begin to brace themselves for the next step, some look back in remembrance over the past four years.
  "I'm going to miss going to Taco Bell with my friends over lunch," senior Emmy Goering said. "We're all going to move away and have to start going to different Taco Bells and I'll miss them."
  Whether they travel near or far, the McPherson High School Class of 2016 will always have one thing in common: they can always call McPherson home.
About the Writer
Olivia Hansen, Co-Editor
Olivia Hansen is in her third year of newspaper, and is the Co-Editor along with Jessica Wylie. She currently bear fights in the Alaskan wilderness on...