The Interact Club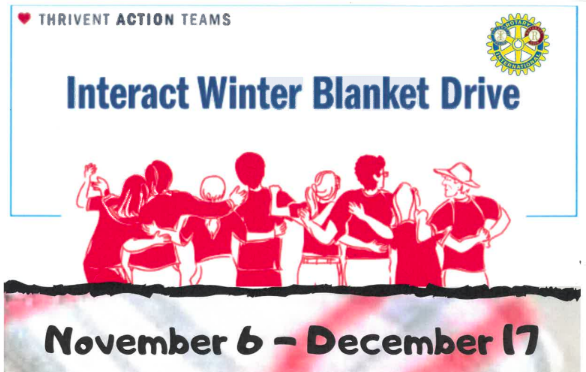 There is a new club for students in McPherson called the Interact Club, for the highschoolers advised by Mrs. Shook and Mrs. Plughoeft. The Interact Club is a part of the Rotary International. They meet the third Thursday of every month at the McPherson Public Library.
The Interact Club is doing a service project where they are collecting blankets to donate to the International Rescue Committee in Wichita. The blanket drive is Nov.6- Dec. 17th.
Mrs. Erica Shook, English teacher and Rotary Interact adviser shared, "Rotary is dedicated to 6 specific causes globally, which Mrs. Plughoeft and I feel very strongly about, and which are important to our students and their futures as well: promoting peace, fighting disease, providing clean water, sanitation, and hygiene, saving mothers and children, supporting education, and growing local economies.