The MHS Girls' Cross Country Team Made It to State After 11 Years
October 24, 2020, the boys' and girls' cross country team ran regionals at Buhler. Cody Achilles and Tito Mendez made it to state for MHS for the boys cross country team. Then after 11 years since the last time the girls cross country team went to state, have made it again this year of 2020! If it wasn't for Courtney Eickbush and Evie Elder making it into the top 10 for the girls' team, they wouldn't have qualified for state as a team. But also the other girls help by placing close to the top 20. 
Regionals Results:
Girls: Team 3rd
Courtney Eickbush, Senior, 4th 21:17
Evie Elder, Junior, 10th 22:19
Keanna Sullivan, Freshman, 25th 24:55
Renae Hendricks, Freshman, 27th 24:59
Aleah Perry, Sophomore, 31st 26:37
Boys: Team 4th
Cody Achilles, Senior, 4th 17:38
Tito Mendez, Junior, 15th 18:44
Joel Hendricks, Senior, 19th 18:52
Skylar Lockard, Sophomore, 35th 20:33
Roman Mai, Sophomore, 44th 21:21
Jacob Scott, Junior, 45th 21:32
Jaiden Strickland, Freshman, 51st 22:30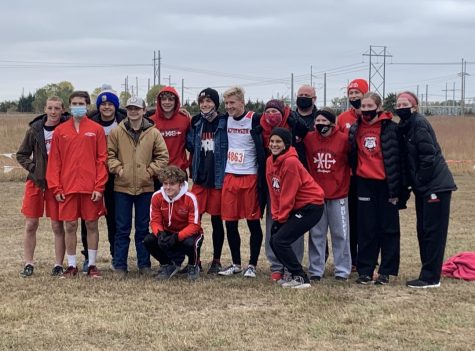 The state run was in Wamego at their golf course on Halloween. The beginning of the course was uphill, which Cody attacked and kept up in the top 10 till the finish. The golf course was the hardest course for these runners, the course was hills till the finish. The girls who will be running 4A who will be representing McPherson High School are Aleah Perry, Keanna Sullivan, Renanna Hendricks, Evie Elder, and Courtney Eickbush. The result at the end of the state race was Cody Achilles making it in the top 10 and Courtney Eickbush making it in the top 20. The course was the hardest one yet that these bullpups have ever ran.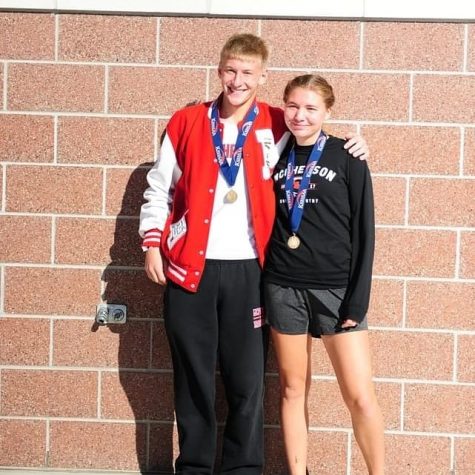 State Results:
Boys: individual
Cody Achilles – 7th 16:58
Tito Mendez – 58th 18:49
Girls: Team 11th
Courtney Eickbush – 20th 21:39
Evie Elder – 37th 22:39
Renae Hendricks – 83rd 25:16
Keanna Sullivan – 87th 26:34
Aleah Perry – 89th 26:49