McPherson High School Trying Out Some New Things With Homecoming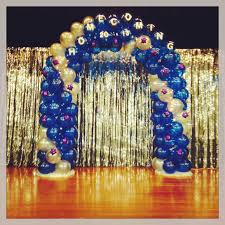 McPherson High school students have decided to have two homecomings this year. One will be informal and the theme is blackout here in the AC next Friday, October  4 at 9:30-11.
 It will be scheduled right after the football game. There will also be a formal homecoming held in April. Tickets will be held at lunch, pre-pay is 5 dollars for the tickets. If you do not pre-pay it will cost 7 dollars at the door. 
Last year, there was no blackout homecoming only formal. I asked for students' opinions on what they thought about a blackout dance.  Jacie Hollar, a Sophomore said, "I think music should be quieter, but I like homecoming because I get to dress up with friends but I would rather have a formal one then a blackout one." 
Before entering the dance, you will have to blow into an alcohol detector. If you do not pass you do not enter. The school staff would like to keep all students safe at the dances. Also, if you have an out of town date you will have to register them in the office. 
The winter formal is 5 dollars for pre-pay, 7 dollars if you don't pre-pay. Carly Stout, sophomore said, "I want to be able to hear the people next to me but I can't because the music is too loud. I am really excited about the formal dance because I love being with friends and taking pictures." 
About the Contributor
Katelyn Mintzer, Sports Editor
I'm Katelyn Mintzer, a student at McPherson High school, and I participate in the yearbook/Journalism. This is my last year being a part of the yearbook/Journalism...