Students Views on the Redesign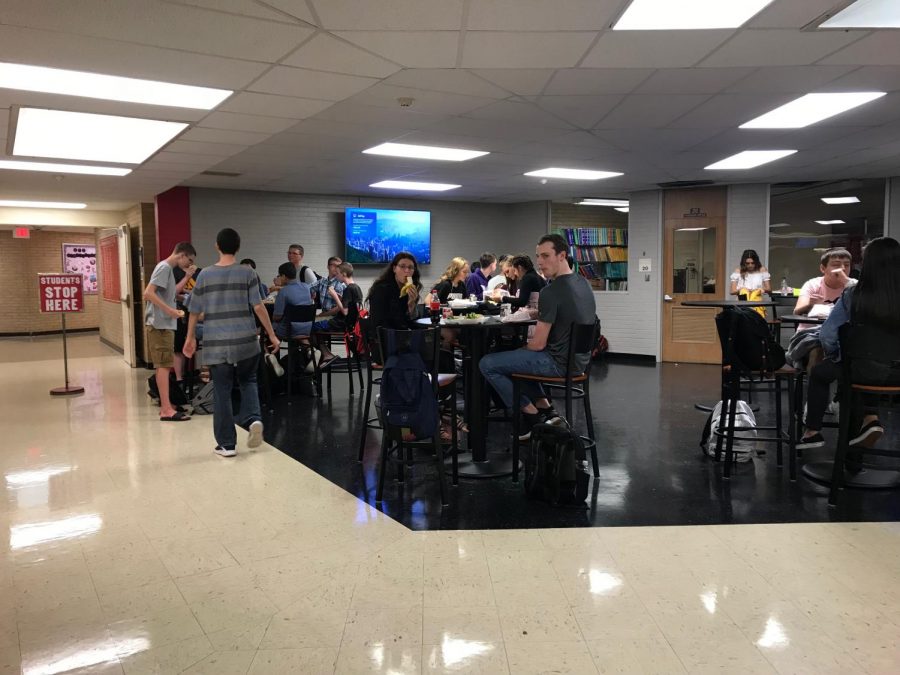 Near the end of the second semester last year, it was announced that a group of students and teachers were planning a redesign. This redesign was going to include turning one of the locker pod area's into a study lounge and including some project based learning time (pup time). These changes were made over the summer break and the students are just now seeing the effects of them. Was this redesign beneficial for our school, or do the students and staff disagree with the choices made?
Instead of the regular advisories, MHS now has what is called "Pup time". These classes take place Tuesdays and Fridays after third hour with different teachers on each day. Students were placed with a completely new set of classmates in their core and some aren't very happy about it. Sophomore, Tailynn Buettgenbach, said, "I don't like the pup time schedule because you go to two different teachers, last year you had one teacher in advisory where you could work and have social time. I rather be able to get my work done in the old advisory." On the other hand, some students have a completely different perspective. Junior, Joel Hendricks, said, "I like pup time this year because I get to have two teachers that I wouldn't normally have."
Touching on the new student study lounge, the majority of the students at MHS like this new addition. Each day the lounge area is packed during lunch and before school, the space is definitely being used to its full capacity. Senior, Kelbi Turner, said, "It's a great place to meet with friends in the morning. For us seniors who have online college classes, it gives us a fun area to sit without leaving school to work on our courses." Junior, Olivia Myers, said, "I don't like how it got rid of my locker and I had to find a new one. At least during lunch people don't have to sit in the hallway because there is no space. Overall more room, but they got rid of the lockers people were used to. It just takes some adjustment."
Many changes were made over the summer break. There are mixed opinions on the outcome of this redesign. What do you think about the changes made for the 2019-2020 school year at MHS?
About the Writer
Kaylea Herrman, Managing Editor
I love writing news articles and taking photos. Writing has always been one of my strong suits and I strive to become better at it as well as help those...