Shazam!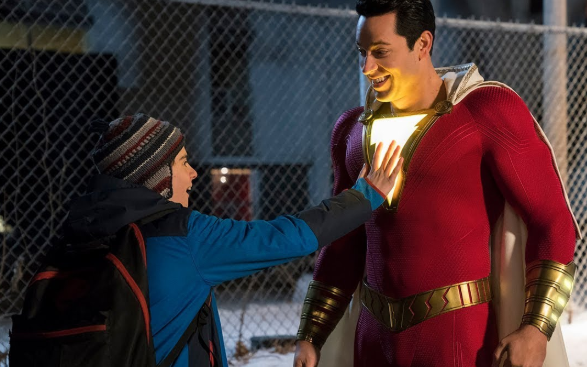 Runtime – 2h 12m
Released – April 5th 2019
Rating – PG 13
Genre – Fantasy / Science Fiction
Budget – 159.1 Million
The movie Shazam is a humorous, action packed, and witty superhero film. Staring Zachary Levi as Shazam and Asher Angel as Billy Batson, these American actors have played in many other well known movies and series. This production has been in the making for many years when it was officially announced in 2014, fans couldn't wait. The movie was wrapped on May 11, 2018 and now it is finally out.
In the film, 14 year old Billy Batson is a foster child that has been moved once again to another home. When he is introduced to a new school, home environment, and family, he doesn't think it's any different from the other bad experiences. When Billy is running away from some school bullys, he escapes into a subway train that will change his life forever. When he is "chosen" all he has to do is shout "Shazam!", and he transforms into an adult who has superhuman strength, speed, flight, and of course electrical powers.  Making many new relationships with his new found family along the way, he is starting to accept them has his home. When there's a new supervillain in his way, will Billy/Shazam be able to fight him off?
I would definitely recommend this film to any superhero fans or comic lovers. It truly made me laugh and had a great amount of scary and exciting action scenes as well. I never became unentertained at any point and it never trailed off or lost perspective throughout the film. Overall, this film is definitely worth the trip to the theater and I promise you, you won't be disappointed.