McPherson High School journalists placed at Regional Contests
State association hands out awards to best entries from thousands of entries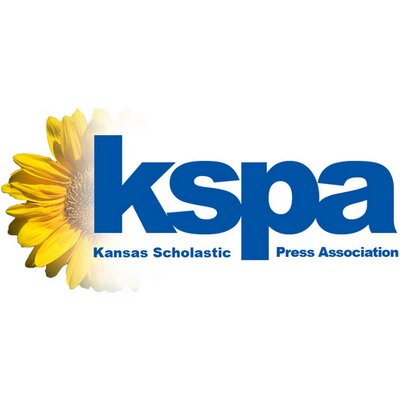 LAWRENCE, March 8, 2019 — The Kansas Scholastic Press Association is proud to announce the winners of the 2019 Regional Contests, which rewarded the best student journalists from among 2100 entries gathered from around the state.
In the Regional Contest, students from 87 different schools competed in 19 different categories in 12 different classifications organized by geography and school size.  McPherson high school journalists competed in the Central Regional division against Newton, Wichita West and Wichita East, Andover, Maize South and Eisenhower high school.   
From McPherson High School, the following students won awards:
Katelyn Mintzer, awarded second place in News Writing and third place in Sports Writing
Faith Lininger, awarded third place in  Photo Illustration and Honorable Mention in Editorial Cartoon
Hannah Butler, awarded honorable Mention in Cutline Writing
Maleiah Ewert, awarded honorable Mention in Student Life Photography
Six university campuses throughout Kansas hosted the contests Feb. 25 and 26. This year McPherson High School competed at the Wichita State location.
"We consider the Regional Contests to be one of our most important annual events both for students to receive feedback on their work and also for students to compete with one another," said Eric Thomas, KSPA executive director. "Teachers who organize and enter their students into the contest give their students a great opportunity to see how their work compares to the work of others."
KSPA enlists the help of journalism teachers, professional journalists, university faculty members and other journalism experts to judge the entries.
Any student who earns an award in the Regional Contest advances to the KSPA State Contest on May 4 at the University of Kansas. Based on results from the State Contest, KSPA will determine the top school in 1A, 2A, 3A, 4A, 5A and 6A.
About the Writer
Maleiah Ewert, Editor
I love writing about controversial topics and taking pictures. I want to become an author and journalist someday and write poetry and science fiction books. ...