Celebrity Candidates: It's Your Vote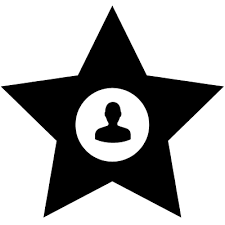 Celebrity Candidates: It's Your Vote
By Bailey Yarborough
From rap artists to WWE stars, the United States is having a conundrum with celebrities opening up about running for president. Donald Trump, a business leader and,  won the 2016 election but how would people feel about Oprah Winfrey or Dwayne "The Rock" Johnson running? Is it just a big popularity contest or are they looking to make an impact? Are the celebrities even eligible to run? "I think it's idiotic (for celebrities to run), they do not know how to run a country," said Nick Mellinger, senior.
Most celebrities who intend to run a campaign in 2020 fit the requirements needed: at least 35 years of age, at least 14 years of U.S. residency, and born on American soil. But, the requirements are not strong enough.
"I feel that celebrities running for president should stick with not being in charge of things that are actually important," said Isiah Schmidt, senior. Some celebrities may not have the knowledge or strength to make decisions that can impact nations.
On the other hand, there are a few well known figures who happen to be doing well in government. For instance, Arnold Schwarzenegger, former governor of California. He is currently trying to re-establish the Paris accord, which is impacting the world. Other well known mentions include: Ronald Reagan (40th U.S. President), Jerry Springer (Former Mayor of Cincinnati, Ohio), and Clint Eastwood (Former Mayor of Carmel, California).
"They (celebrities) are too stupid and ignorant to run." said Brynton Crews, senior. The McPherson High seniors have very mixed opinions on this subject, but they can all agree that their 2020 vote will be needed to make a difference.
Revised January 30, 2018. "Former governor of California"