MHS Mathletes Square Away Another Win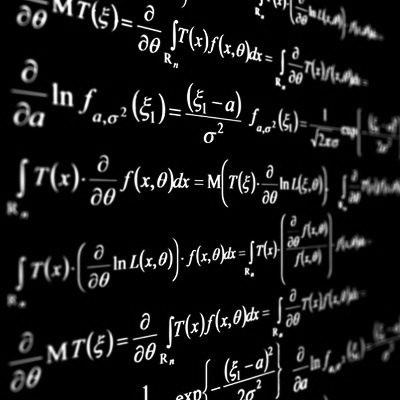 Hang on for a minute...we're trying to find some more stories you might like.
On Thursday, November 10th, McPherson High School's Mathletes team scored a victory in their tournament at Fort Hays University. The team scored 107 points in total.
  I feel like most of the kids performed very well," said Cheryl Malm, the team's sponsor, "With the high number of points that we scored, all of the kids had to perform well."
  The students got out of school to compete from nine a.m. to twelve p.m. in both individual and team events. In team testing, three students are given a test on which they each work on until their time is up, and then give it to the next person on the team. The first two students have 6.5 minutes, while the last student has 7 minutes to work.
  "The team did really well and most everybody placed at one point or another," said Hadley Hageman, a Mathlete. "I felt I did well, especially for my first time there. A lot of math I haven't done in a while, so it was fun to review and test myself."   
  Tests covering algebraic manipulation, geometry, trigonometry, and other math branches were offered in team and individual testing.
 "Our consensus has been that the tests increased quite a bit in difficulty, so we did especially well considering that," said Sarah Pham, a Mathlete for three years. "I think that I did pretty well- I participated in more team events than I did in previous years."
  MHS Mathletes have been attending the Fort Hays State Math Contest since 1984, and this was the 38th year that Hays has hosted the competition.
  "I loved the competition," said Paxton Leaf, a member of four years, "I think we all have fun getting to miss a whole day of school to go take math tests and get hardware- i.e. trophies/medals"
  Facing off against 1-6a schools, the participants had 20 minutes to complete 50 questions. Points were subtracted from the overall score for any wrong answers.
 "The best part was either watching the different games of Connect 4 throughout the day while we were waiting, or eating steak for lunch," said Pham.
  "I would say this is a great score," said Mitch Harger, a Mathlete for three years, "We had twice as many points as the second best team. The majority of the people who went were able to place!"
  Although spots are limited for the math contest, students interested in joining the team can talk to their math teachers and the sponsor, Cheryl Malm.
  We certainly had a great day, and it was great to get the win," said Leaf. "I would DEFINITELY recommend it to anyone who wants to join. If you can join the dynasty that we have built, you should go for it because it's awesome and well worth it."
Current Mathletes:
Seniors
John Paxton Leaf
Alayna Wallace
Sarah Pham
Patrick Munsey
Hadley Hagemann
Jeff Reed
Juniors
Zane Myers
Mitch Harger
Sheridan Scott
Nathan Vontz
Laurel Gorman
Paige Houchen
Sophomores
Ashley Achilles
Zach Anderson
Maggie Leaf
Freshmen
Josie Strathman
Zoe Vontz
Zach Wankum