Homecoming Candidates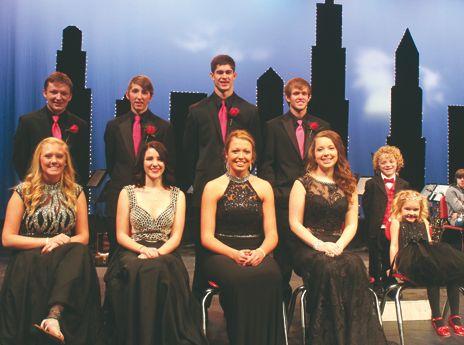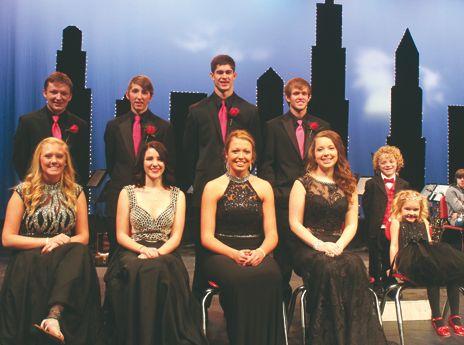 Homecoming is a tradition celebrated year after year for the students of McPherson High School. Homecoming week is jam packed with spirit days, pep assemblies and early dismissals. The MHS candidates are nominated by classmates and voted on by the entire student body.  
  "I feel honored to be a part of this tradition, especially since there is so many other deserving students that could've also been nominated," senior candidate Kye Brewer said. "My friends and family have gotten me to where I am today, and I couldn't be more thankful."
  Along with being nominated, the candidates are tasked with finding suits and black dresses for the formal assembly and the pep assembly on the following Friday.
  "I had to go back and buy another dress, because the beads were falling off!" senior candidate Abby Denshaw said. "It was slightly nerve-wracking being the center of attention, my face even started to hurt from smiling too much!"
  Homecoming is an event put on solely by the Student Council, who are tasked with making banners, coming up with spirit week ideas, as well as working out the small details such as the princess tiara and flowers.
 "We didn't have a homecoming dance [this semester], so it was a lot easier this time, but a lot still goes into it," Student Council President Anna Bahr said. "The whole StuCo is very involved and we delegate jobs. We have to order and pick up the flowers for the candidates, someone has to pick up tiaras from Sunflower Bank, and the newspapers have to be called for pictures! We also have to pick spirit week days and everyone in StuCo has to participate."
   Homecoming week is not only fun for the students, but for the teachers as well. Many MHS teachers make time to dress up for spirit days, as well as chant with the student body at assemblies.
  "My favorite [part of spirit week] is the kids who just allow themselves to have fun with the spirit week themes, no matter how silly they look! They own it!" Student Council Sponsor Gentry Nixon said.
  The King and Queen were announced at the Friday night basketball game.
About the Contributor
Olivia Hansen, Co-Editor
Olivia Hansen is in her third year of newspaper, and is the Co-Editor along with Jessica Wylie. She currently bear fights in the Alaskan wilderness on...