College Opportunities at MHS
On Monday, October 14th students attended a college fair that was held at McPherson High School. From 1-2:30pm they were able to walk around the round house and look at colleges they may want to attend in their lives after high school. This fair was held specifically for 10th-12th graders. A total of 65 colleges visited the high school at this event as well as at around three surrounding districts.
This fair gives students an opportunity to learn more information about the colleges they may be considering. With representatives from each school set up at tables, this gives them the perfect chance to ask questions if they are undecided. Each college has a particular set of qualities that may or may not appeal depending on what a student may be majoring in.
Principle, Mr. McFarland said, "We host the college fair at MHS to provide the opportunity for students to talk with representatives from a variety of colleges. This allows students to learn about the colleges and their programs of study. Whether students are wanting to enter the workforce or wanting to continue their education, it is important for students to be prepared for life after high school."
Teachers at MHS also had high thoughts on the college fair, art teacher, Mrs. Schoenwetter, said, "I think this is a good resource for students to go to if they don't know what college to go to. The more you are exposed to options the better informed you are in the long run. I think some kids have families that can't take them to visit colleges so being able to talk to these people individually can help them make a decision."
What are some of the future graduates thoughts on colleges they may want to attend? Junior, Joel Hendricks, said, "I was thinking about going to either K-state or Hutch but I talked to Flint Hills Technical College today and it sounds like a good school for graphic design, a major I'm considering." Junior, Hannah Farley, said, "I'm considering going to Bethany and Wichita State. My main interest as a career field at the time is going into journalism,"
This year's college fair brought many opportunities and learning experiences for students at MHS and surrounding districts. The fair will continue to help students on their college journeys for years to come.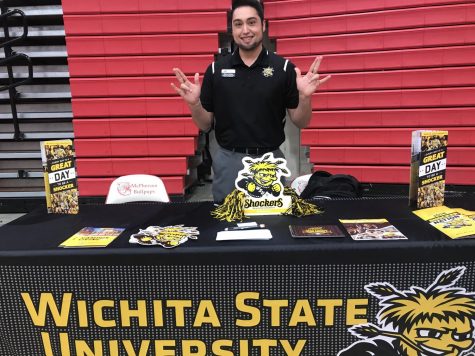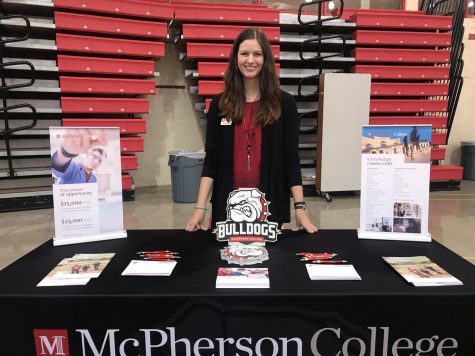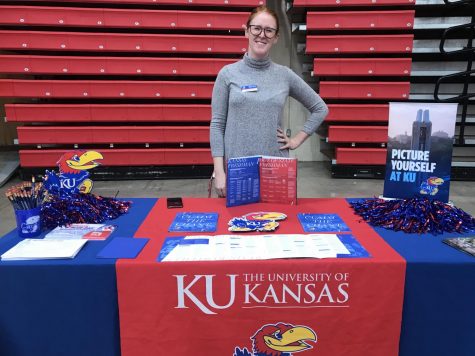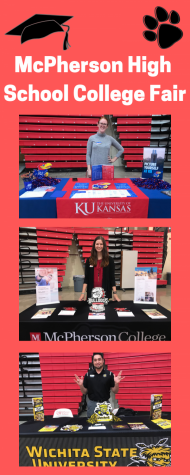 About the Contributor
Kaylea Herrman, Managing Editor
I love writing news articles and taking photos. Writing has always been one of my strong suits and I strive to become better at it as well as help those...