5 Non-horror movies you should definitely watch this October
With Halloween creeping around the corner, you're probably wondering exactly what you're gonna do when the big night comes. You might go trick-or-treating, you might go toilet paper a neighbor's house (actually, don't do that), or you might just sleep through it. If you're anything like me then you'll probably just pretend you're not home, curl up on the couch with a warm piece of pumpkin bread and watch a random scary movie. However, if you choose to borrow my tradition, then maybe consider watching something else. It doesn't have to be a horror movie, but it does have to be Halloween-themed. To give you some options on what to watch, here are the top five non-horror movies you HAVE to watch this month.
Number 5: Beetlejuice.
Okay, this is on the brink of horror, but it has a lot of comedy to distract you. Sure there's a jumpscare or two and it doesn't take place during Halloween, but still, it's a great movie and I recommend it. To give you a short summary, a married couple dies and then their house is put up for sale. So they turn to a troublesome poltergeist to get the other family out of the house. Just don't say his name three times, seriously. 
Number 4: Ghostbusters.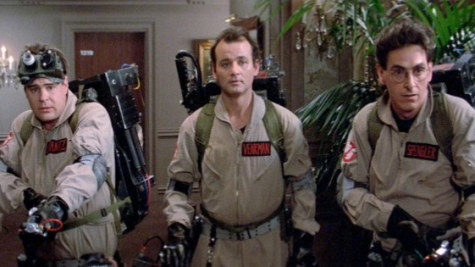 I know the 2016 reboot was pretty funny but the original is magic. When we think of Halloween, ghosts come to mind right? Right! Just be sure to grab a sack of marshmallows when you watch it. Who are you gonna call for scary and funny stuff? 
Number 3: The Nightmare Before Christmas: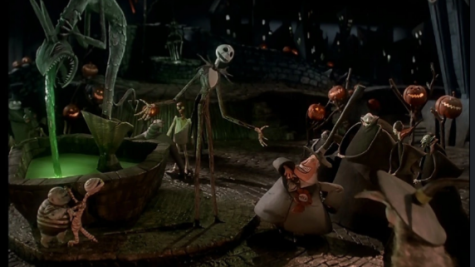 You obviously knew that this movie was gonna be on here. Tim Burton's masterpiece is a must-see for the month of October. But if you start to protest saying that it's a Christmas movie instead of a Halloween one, the director Henry Selick answered during a Q&A at Colorado's Telluride Horrorshow film festival" It's a Halloween movie" The opening song pretty much sums it up. This is Halloween, this is Halloween…  
Number 2: It's The Great Pumpkin Charlie Brown.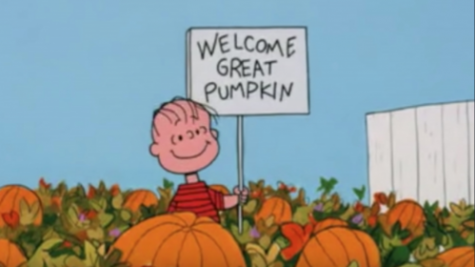 Don't roll your eyes! This movie is adorable, I remember watching it with a bunch of eight graders and they all seemed to enjoy it. Snoopy makes a lot of funny sounds, and the soundtrack is awesome, and if you care about Halloween, then you'll definitely watch it. And can you honestly tell me you don't like charlie brown?
But before I get to number one, here is my honorable mention: Scared Shrekless.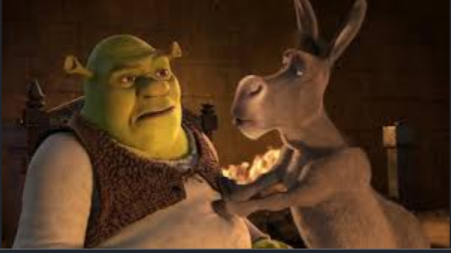 The reason this movie didn't make the official list is that it's not a movie. It's 26 minutes long but it's still pretty funny, sure sometimes it's a little cringy, but come on it's Shrek, what isn't there to love? This is perfect for watching with a group of friends. There's a lot of horror movie plots in Shrek style manner, enough said. 
Number one: Hocus Pocus.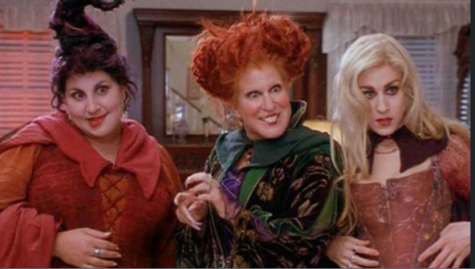 I knew it, you knew it, this movie has got everything, humor, suspense, one-liners, good plot and villains that you actually root for and a buck-toothed mop riding firefly from hell. (as put by Billy) My family watches this pretty much every October and it never gets old. Max's relatable awkwardness and Dani's sassiness are what really drive this one home. I put a spell on you, and now you're mine! 
So that's all of them. I hope this list gave you some options. Now if you'll excuse me, I have to go wait 300 years for a virgin to light a candle.