KAYS Volunteers at MHS Bloodrive
This Wednesday, October 9th there was a blood drive at MHS organized by KAY club members accompanied by the Red Cross. If eligible, students were able to come donate blood in the small gym starting at 8:00 a.m. There were plenty of KAY volunteers taking part as well as many eager donors wanting to make a difference.
Speaking to Senior Donor, Kelbi Turner, she said, "I want to give blood because it is a fun experience and I like knowing I am contributing to someone's life. This was my first time giving blood and I would do it again. I was excited about it, I loved trying this new experience on my own. I don't personally think giving blood is something everyone should participate in. Some people are anemic or have a fear of needles and I think giving blood should solely be that person's decision."
Junior, Jacie Myers, said, "This was my second time donating, I like knowing that I can help people even in the smallest way. I was nervous my first time but on my second time I was normal. I think if you are able to donate you should and if you get denied at least you tried."
At the end of the day, the set goal was surpassed and the event ended with 39 total units of blood. The drive brought much needed supplies to people in need. This was just one of the many events that KAY volunteered for that positively affected our community.
"I want to give blood to help people who can't help themselves. I've done this six times already, I gave blood three times my Sophomore and Junior years and now I am my senior year. I think everyone who can give blood should do it." – Brayden Stanford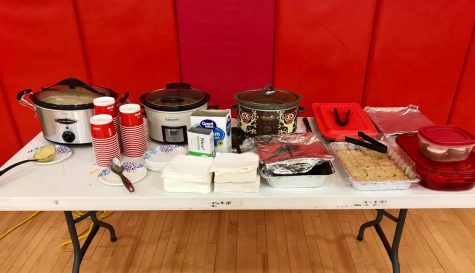 About the Contributor
Kaylea Herrman, Managing Editor
I love writing news articles and taking photos. Writing has always been one of my strong suits and I strive to become better at it as well as help those...