The Controversies of The MHS Phone Policy
September 2019-2020 school year at the McPherson High School the phone policy has lead to complaining and controversy by how its being implemented among the students.
Most teachers at MHS have you put your phone in a phone pocket. However, students are irritated with this rule thinking it's not useful. Maleiah Ewert, a Junior at High School said, "Students should have access to their phones.  If teachers are worried about distractions then students can just put their phones to the side. I think having to put our phones up are stupid."
The teachers don't make you put your phones up to be rude, they do it for your safety and so you can be productive. A lot of teenagers aren't so mature so they end up doing inappropriate things, such as cyberbullying people via the internet. Phone use can also could distract other students that are trying to learn. When students listen to music it is permitted to wear headphones because the sound distracts or disrupts others from learning.
But there is also a problem with students stealing or damaging other students at MHS devices. Here are some rules from the handbook on the phone policy. "A teacher has the right to determine when and whether or not such devices are permitted in their classroom. If at any time the music disturbs others or is found to be inappropriate in content, the privilege of listening to music will be revoked for that student. Students and parents should note that personal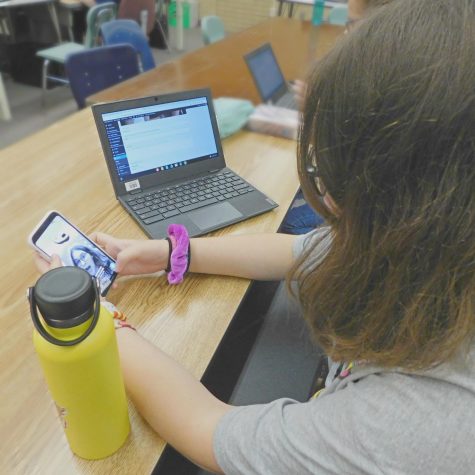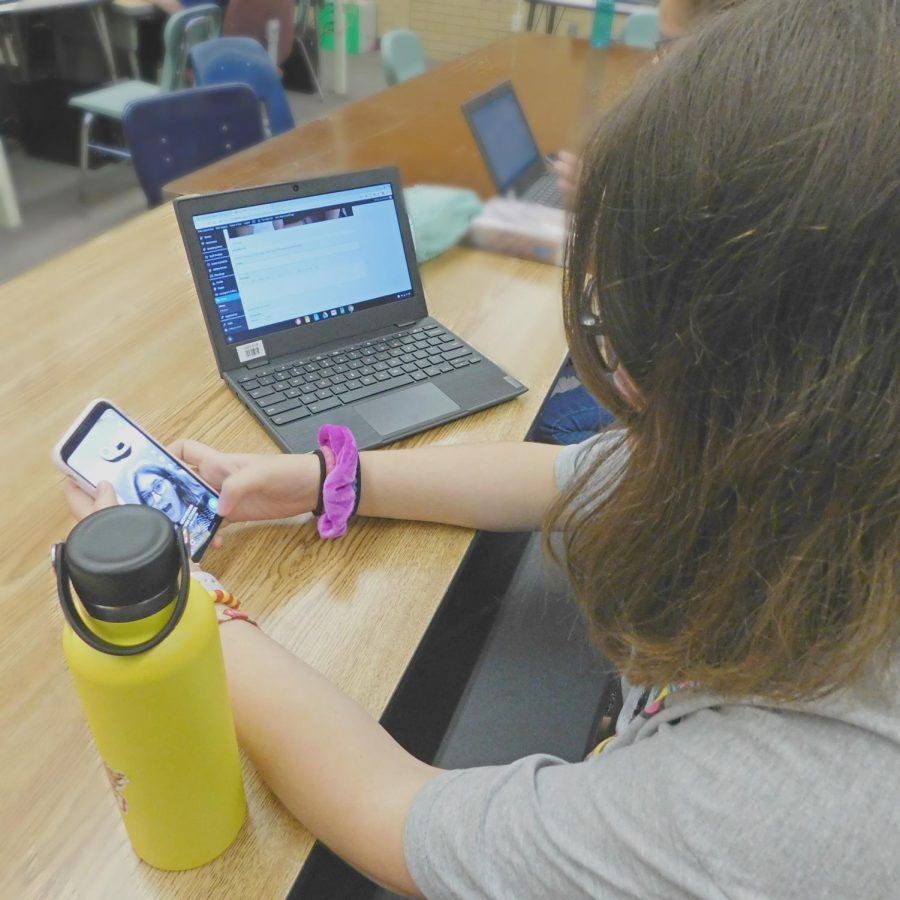 communication, gaming, or music devices are occasionally lost or stolen and MHS is not responsible for such loss. The student brings such items to school at their own risk and the administration will not invest time in investigating the loss or theft of this type of equipment."
The students at McPherson High are getting fed up with the phone policy. Although some think it is the responsible thing to do so your not distracted from learning. Here are some students that responded how they felt about the phone policy.  Katlyn Phillips, sophomore, said, "I think that it is necessary for some people to have their phones, but some others not so much. The reason I am saying that is because lots of people are on their phones the whole class period. But I think that I should be able to have my device on me at all times because of the fact I don't get on it much during class time." There are many people distracted which disrupts their learning and education. Macyn Ward said, "Yes, because there are scientific studies that show having your phone on you, even if you're not using it, can impact your ability to focus. Unless you have an emergency and have discussed it with your teacher, you should put your phone up."