Esports possibilities and ways to get in
Hang on for a minute...we're trying to find some more stories you might like.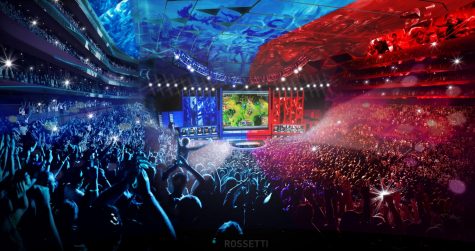 Esports are a form of competition using video games. Most commonly, eSports take the form of organized, multiplayer video game competitions, particularly between professional players.Esports is becoming a huge business in the last couple years and it hasn't even reach half of it's potential.
   The first important question is, what possibilities exist for the beginner in esports. The most important thing is, that you are good enough to compete in smaller online tournaments. It's super easy to sign up for those on websites like http://gamebattles.majorleaguegaming.com, all you need is some money. It can be 1$ a match which is perfect to start. This initial tournament will give you a better view on your own skills and possibilities for the next step. These tournaments also give you exposure, if your record is pretty good you may get the attention of a professional team  or sponsor who would pay for your setup or travelling to events. But anyway the easiest and probably best way would be to sign up for bigger tournaments and events and just keep doing it.
   A very interesting and helpful way is Esports in college. There are a some colleges in the country who start giving scholarships out to students and support them on their way, one of these colleges is McPherson College. They are looking for players in League of Legends and Overwatch, if you are interested, you can visit their campus and sign up for a tryout.
   Even if you are interested in esports but you aren't a good player, you have so many different jobs you can choose from, http://www.britishesports.org/104/news/what-types-of-esports-jobs-are-there.html that's a small list of a couple of jobs like team manager/owner, marketing, agent or broadcasting. It's also a pretty good business to work in you get paid pretty good, players have to get paid a minimum of 12,500$ a year that doesn't sound good but that equals 450$ for one match and you get bonuses for qualifying for tournaments or winning them. So it could easily go up to 40000$-50000$ a year if you have a good season. It's also most likely to go up in future, not only the price money the salary too because Esports  just started. https://www.esportsearnings.com/history/2017/games  That's a small list of earnings and prices for the biggest and most popular games in Esports.
   Some basic informations you should know is which games are supported by Esports and on which platforms you are able to play on. https://www.esportsearnings.com/tournaments this website shows you all the games with Esports included and how much money is involved. The platforms, Esports is most featured on, is Computer and Playstation but Mobile gaming is growing too.