The House movie review
Hang on for a minute...we're trying to find some more stories you might like.
Rating: R
Release: July 6th, 2017
Genre: Comedy
DVD Release: October 10, 2017
Budget: 40 million
The House
Scott and Kate Johnson (Will Ferrell and Amy Poehler) are just two ordinary parents with a daughter going into college.  Once they find out they don't have enough money in their bank account to support their daughter's college fund they come up with a plan.  As they were visiting their recent, sad, and divorced friend the three come up with a plan to make an illegal casino.  Kate and Scott get a little over their heads and start getting into some trouble.  They're being faced with challenges that puts their daughter's future in jeopardy.  Everyone involved with the casino are in a continuous chase to get back what was theirs.  You'll be on the edge of your seat and crying tears of laughter during their crazy adventure.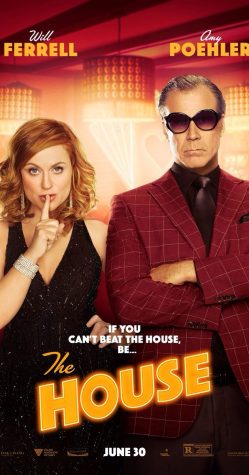 About the Writer
Maleiah Ewert, Managing Editor
I love writing about controversial topics and taking pictures. I want to become an author and journalist someday and write poetry and science fiction books. ...