The Late Work Problem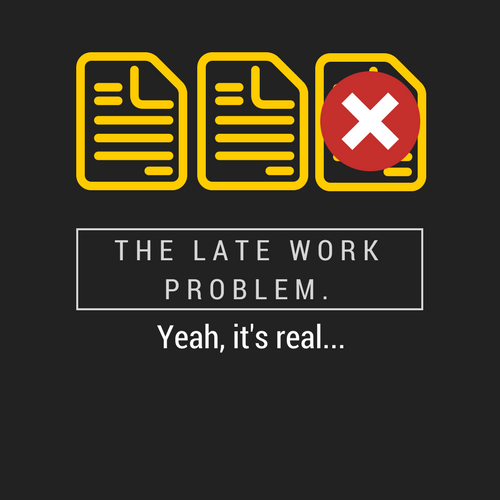 We've all had that experience where you got like, super sick, then missed half a week of school. I know, I've been there. When I got back I had a stack of work that I eventually finished. Then one of my 7th grade teachers wouldn't accept it, and said it was my fault for not getting it done on time. Did that lady not understand? I went home and was crying to my mom, I was in a terrible condition and this teacher left me out to dry. We eventually talked it out and my grade went back up.
         One of the problems nowadays is Internet, yes, internet. The one thing that fuels our life can "destroy" it. I do not personally have internet at my house and the closest "connection" is three miles away. When I'm sick, online work's not an option. Most schools are now switching to online curriculum, and students feel "singled" out when they have to sign up for a textbook to take home. Why should students' grades be dictated by something that can be hard to get. Sure, we can say, "go to the library" or  "stay after school", but for those without internet, that's not an option because family comes first.
         In my OPINION, I think that students should be able to turn in late work with a penalty of 5%-10% depending on the urgency of the project. Not accepting late work is absurd and crude.  Due dates are important, but so is the Students impulse to succeed