Manufacturing Month Is Just Kicking Off
Here's what you should know.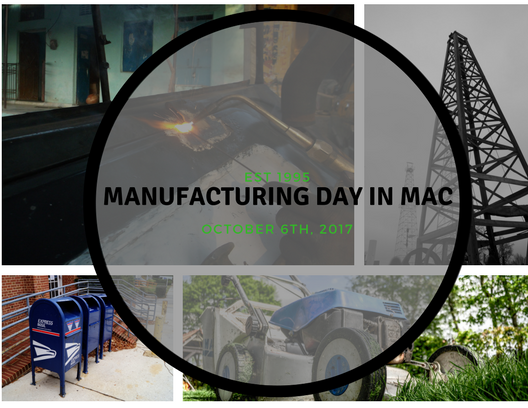 The hardware business is all about per-unit manufacturing cost and functionality. The services business is less asset-intensive and more dependent on people. Anne M. Mulcahy
Read more at: https://www.brainyquote.com/quotes/quotes/a/annemmulc566868.html?src=t_manufacturing
      Although to many of us living here in the town of McPherson, October 6th is just an ordinary day. For those working manufacturing jobs, October 6th is a day to celebrate. since most people won't have the day off to celebrate, This month is dedicated to those in manufacturing jobs here in McPherson. Businesses that are participating in tours of their buildings include Viega, which sells plumbing and HVAC solutions. Central plastics, which as the name implies, manufactures many plastic products. Bradbury, who makes metal parts and custom orders. And Certainteed, who manufacture a wide variety of products from siding to roofing. The McPherson chamber of commerce have partnered with these Facilities to educate the students about the hard work that we do here in Mac. 
Based off the tour we took on Wednesday, manufacturing is a big part of McPherson commerce. Many positions can be manned by people with a High school diploma or equivalent, and they support people going into college based on their position.
Sorry, there are no polls available at the moment.