Battle For Rank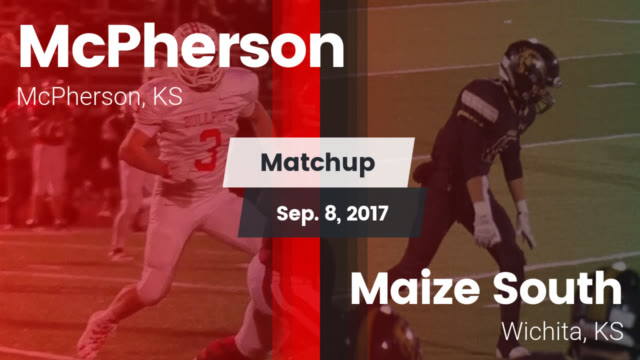 McPherson Bullpups is up for another tough challenge this week. We will have faced back to back ranked teams in our first two games. This Friday, September 8, our Pups face-off against Maize South's #2 Mavericks. In fact, the Pups victory over Buhler last week earned us a #3 ranking in the state and we are on the prowl for #2. If we defeat the Mavs, Pups will then move up to the number 2 spot. The pressure is very much on and the hype is very high.
McPherson lost twice to the Mavs last year. Once in a regular season game and another in an upsetting loss during the post season playoffs. There is a bit of vengeance in the mind of the Pups and hope that we can battle it out. But, McPherson will once again be traveling to the belly of the beast as it is an away game.
About the Writer
Bailey Yarborough, J1 Student
Bailey is a Journalism 1 student.