Do you think juniors should be able to leave for lunch?
We inquired our fellow classmates here at MHS, and asked: Are you in the thought process that juniors should be able to leave during lunch? Our classmates answers were pretty relatable, and were mainly leaning towards agreement…
"
"They should be able to leave because they get better food and they get a break from school.""
— Jordan Whitmer
"
"Yes, that is what I think should happen, because in Lindsborg they let you out if you were sixteen, I don't think it is such a big deal, because you just leave and get food and come back." "
— Kayla Stahl
"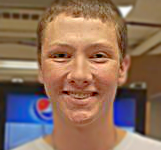 When I was a junior, it didn't matter. We had two chances, and we kinda lost them."
— Kaden Stewart
"
Yes juniors should be able to leave, school lunch is not that good and it's pricey."
— Dakota Marlett
About the Writers
Faith Lininger, Editor
I like writing over all other activities.