McPherson Construction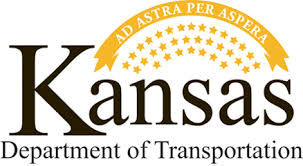 Hang on for a minute...we're trying to find some more stories you might like.
McPherson County Construction
Traffic is now a part of the daily lives for McPherson citizens. The City Public Works department ( http://www.mcpcity.com/205/Public-Works ) is in full swing with construction around town. McPherson has been busy with road construction and other city developments. For example, in 2016, there was a big construction on First Street that widened the roads and added more lanes. It took several months, but greatly benefitted the community. The county has also grown with other renditions. Businesses are moving in Mac as they continue to strengthen our town, which adds construction.
KDOT has made much progress the past few years such as the major construction for a few months now on US Highway 56. Stephanie Anderson, junior, said "It's a pain, but it'll be a good addition." Recently, US Highway 56 has been completed near the McPherson courthouse, but still major construction exists near the interstate. July of 2017 has been set for completion, Jeff Woodward, Director of public works. Other constructions have occurred on Elizabeth-Maple Street, Ash street, and Centennial drive. Others also think positive as David Martinez, Freshman, said "[It] makes a cluster, but [roads] will be smoother."
Other than roads, McPherson is growing steadily. Many new businesses have been added to the town. Recently, a hotel, Hampton Inn, has been completed (2016). Another business is the Field House (2017). It's a sports bar and grill that has very recently been built and opened January 12. Other mentionables are the additions of another Subway(2015), Hardee's (2016), and a Love's gas station (2016). Soon to be open is a Burger King. Kenzie Goering, Junior, said about Hardee's "I've never even ate there." When asked about the addition of Hardee's, people think it's too far out. But, some disagree. "It's straight fire" – David Martinez, Freshman.