Does Music Help People Focus?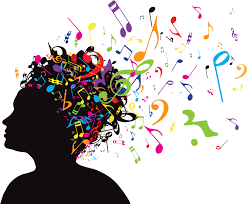 Hang on for a minute...we're trying to find some more stories you might like.
   Do you like listening to music while you're working? Some people can't stand the thought of having music playing while they're trying to focus, but others can't even sit still without it. Listening to music can help you focus, but you have to like the genre. Some people might not think it does and so be it. As long as you do what you need to do to stay focused, that's all that matters.
   A study published in UNCC 49'er shows that the right kind of music can help you relax your mind which enables you to concentrate better. Perfect to studying, doing homework or studying for a test or exam. It cuts down on distractions and helps you focus on your work.
   Music is capable in helping people focus, but is not necessary to listen to. There are many different ways to focus. Nowadays it seems common to see all teens now a days walking with music playing in there ears. Some adults see it as a distraction, but most teens see it as a way to stay focused in class.
   Music holds a great power on people. Not only does it keep people calm in class, but it is also know for music to help keep someone with anxiety calm down quicker than ones without it. Yet music can work differently with different people. You just gotta be able to find the right music of your liking.