Soccer Finalizes Their Season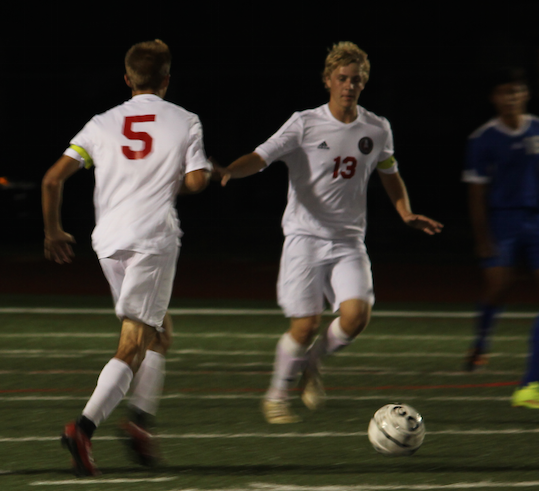 The soccer boys wrapped up their season against Trinity on their home turf. October 29, 2015 was the last day the boys had the opportunity to play with their fellow mates. The game ended 2-1.
Trinity snuck 2 goals past our varsity keeper, Sam Minnick. Patrick Munsey, who still has another year to play with the high school team, scored the only goal for McPherson. It was a night full of adrenalin and emotions for the teammates.
"During the first half, we should have came out faster and kept good pressure on defense. We took shots but we just couldn't finish. Second half we just didn't put the ball in the back of the net. Simple as that," said junior captain, Patrick Munsey. "Knowing that we won't ever get to play with the seniors again was the worst part of the game."
"It sucked because we lost but we really thought we were going to go further than that. As a team, we came out pretty slow the first half. We could have possessed the ball a lot better," said senior, Sam Minnick.
Bullpups had great supporters that night. They took the tough loss and were able to look back at the great season they spent together.