Mobile Home Evictions at Kelly Trailer Park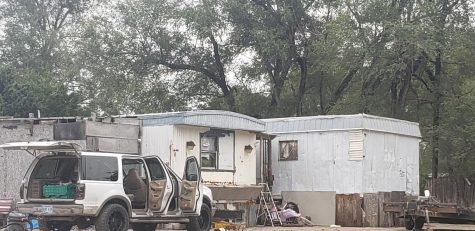 On August 27th, McPherson residents found out there was a petition made by the McPherson County District towards Kelly Trailer Park, one of the parks on the west side of town. There were rumors that the eviction was because of the law firm that had recently moved over on the west side of town next to the trailer park.
When asked about Tom Pyles' viewpoint on the situation he said, "Unfortunately, I don't know much about what happened and why. I was told about a Facebook post on 08/27/20 by Sam McDaniel on Public Right to Know and based upon the comments, I wrote a brief reply to the post and some of the comments – if you are a member of the group you should be able to read my post. I also read the Mid Kansas Online article titled "City files action against mobile home park at 707 W. Kansas" dated 08/28/20.  That article and the Facebook post is the extent of my knowledge of what is happening." 
The reason given for the eviction is that it has been unkept and said that those living in the trailer park weren't paying the owner of the park. The petition was made to give them time to gather their belongings and vacate their homes. They have been given one month.
There were a few posts that had been posted on the "McPherson Public Right to Know" 
Facebook page. Many people who live around the trailer park are upset about McPherson's choice in having them vacate the area, there were others who agreed that it needed to be done.