Australia up in Flames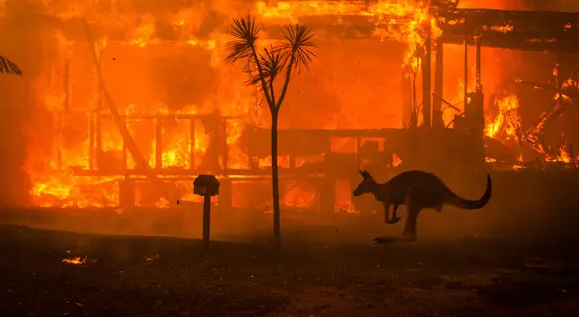 Australia is currently suffering from a vast amount of deadly fires. While they have had small bush fires every season, due to record breaking temperatures and severe drought, the outcome of this season's fires are devastating. With about 27 people killed, including four firefighters, 15.6 million acres of land has been swallowed by flames.
While many humans have perished, there have also been 480 million animals that have died in New South Wales, one of the main hot spots. Heart breaking videos have been uploaded to social media showing koalas being treated for severe burns, kangaroos running from the fires, and livestock trapped in smoke. Wildlife parks are now dedicating their resources to saving as many koalas and other hurt animals as they can.
Some things that you could do to possibly help the animals and people suffering in Australia are very simple. Things such as donating to the families of firefighters who have died on duty, supporting Royal Society of Prevention of Animals in New South Wales, or even donating clothing to victims in need are all things you could do to help make the situation better. There is no clear direction as to when these fires will end. They could continue for months to come however, these things could make a difference. Working together to support Australia is something we can all do this fire season.
About the Contributor
Kaylea Herrman, Managing Editor
I love writing news articles and taking photos. Writing has always been one of my strong suits and I strive to become better at it as well as help those...