Should MHS Add Another Sport to the Athletic Program?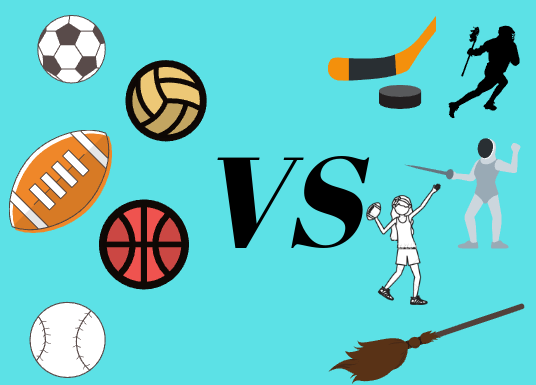 School sports have been a part of American culture for almost as long as American schools have been around. In the 1880s, high school sports for boys included baseball, football, and track and field. In 1972, Title ΙX was introduced, which required schools to provide boys and girls with equal opportunities in all school activities, including sports. We've come a long way with the kinds of sports our school offers, adding sports such as tennis, cross country, and even bowling to our program. But there's definitely more sports out there that aren't included.
There are many reasons why people might want a sport added to the athletic program. Requests from the students, entertainment, and profit are some of the reasons a school might consider it. When asked what sport they wish was a part of the school's athletic program, students had a variety of answers that they said they would either participate in or watch. They mentioned everything from girls football and lacrosse to hockey and even nerf gun wars. So what's stopping us from making these sports at MHS a reality?
For one, popularity. A sport needs to be able to prove they can provide long-term members and coaches, which includes opponents in neighboring areas. If a sport has to travel far to get to their games, it cuts more time out of a student athlete's school day, which is not what the athletic department aims to achieve.
Next, a sport needs to determine their location and schedule, for both practices and games. Would they need to practice off-campus so they don't interfere with other sports? When would the games take place and where? Who would their opponents be? How will they be transported to any away games they might have? How long will the season last?
There are many factors someone might consider before seriously attempting to get a sport on the athletics program. So unless they are seriously committed to putting their time and effort into their wish, it might be better to create a club within the community and see where it goes from there.
View Comments (1)