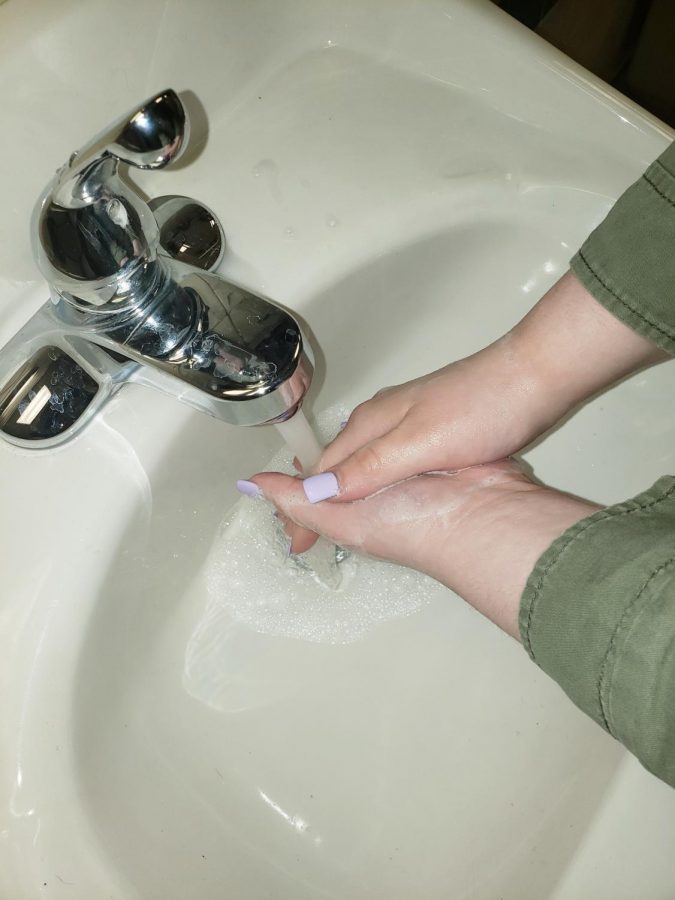 Coronavirus, Local
The Coronavirus has just recently reached the U.S. after it's outbreak in China in January. The outbreak has since indirectly affected McPherson, Kansas by creating fears among the county.
For farmers it has caused prices on meat to decline and slightly on grains, as the public has become more cautious. The reason for this is that the virus could affect living commodities more, such as cows, rather than grains, which farmers are still able to store at the moment, although it's predicted that prices on grains will drop more in the future.
McPherson USD 418 superintendent, Gordon Mohn has sent out an email in an effort to inform the county about the virus and what they can do to prevent it from spreading. The email sent said, "Keeping our schools safe and healthy is one of the main goals for USD 418.  We are working closely with the McPherson County Health Department and KDHE to stay informed about the Novel Coronavirus (COVID-19). Currently there are NO confirmed cases in Kansas." 
Students responded when asked if they were worried about the CoronaVirus and whether they were taking more precautions. Devon Huffman, freshman said, "Yes, because it's dangerous, I'm washing my hands more." The Center for Disease Control states that the virus can be spread through people who are in contact with each other, 6 feet apart being the max and through respiratory droplets.
The Center for Disease Control states that the virus' death toll has been known to mainly affect older generations or those with weak immune systems, for others it's more so flu-like. Alex Fagan, junior said, "Somewhat [I'm worried]- I will survive if I get it but my grandparents won't. I'm already washing my hands for 20 seconds all the time. I'm also reminding people that that is the most effective way to stop it."
Hayden Trezise, senior said, "Personally, I believe that the Coronavirus is just something the news uses as a headline to gain views, and therefore money. The only people who have died from the Coronavirus have either had pre-existing health issues, a compromised immune system, or have been either old or young in age. No, I'm not taking precautions specific to protecting myself from the virus."