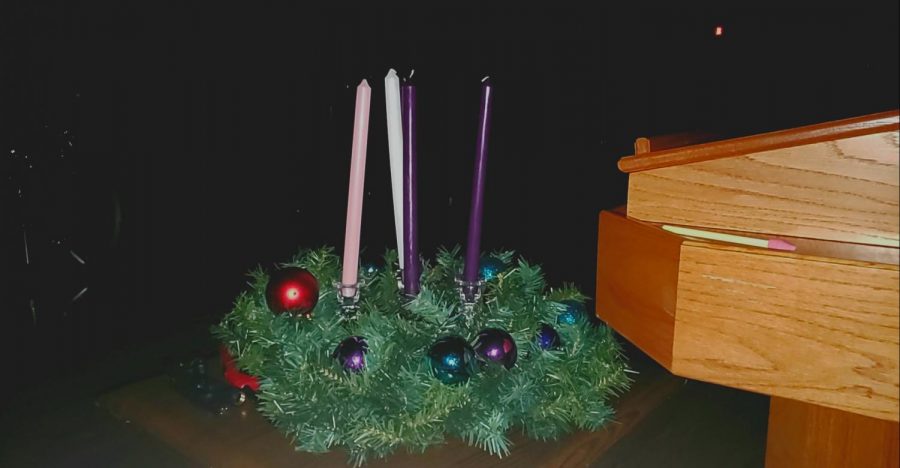 Hannah
Advent is associated with the Christmas holiday. Advent means "coming," to specify, the coming of Jesus. It lasts from December first to the twenty-fourth. In the church it is usually shown by lighting candles the four Sundays before Christmas Eve and then one on Christmas Eve. 
There are four candles. The first two, which are purple, represent hope and faith. The third one is pink and represents joy, and the last, purple, represents love. Some wreaths have a white one which represents Christ. 
Advent can be celebrated in different ways. Some examples are through the candle lighting, advent calendars and devotionals. Some families incorporate advent activities into family traditions.
Kelly Morrow said that at Countryside Covenant, "We use the four Sundays of Advent to prepare and remember the real meaning of Christmas. We celebrate that Jesus came into the world as a baby to live as a man and die for our transgressions. As believers in Christ, we anticipate and prepare our hearts for his second coming."