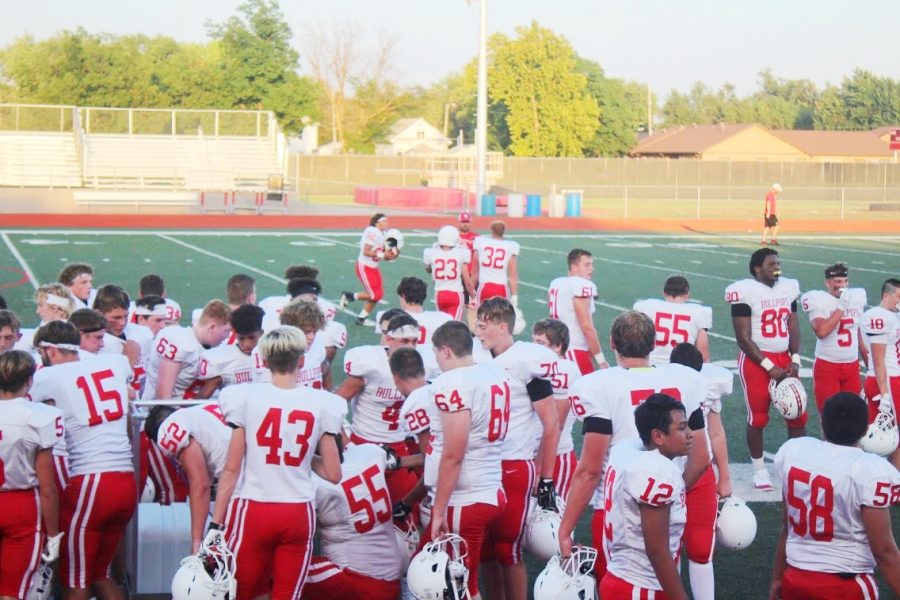 Maleiah Ewert
Will the Bullpups be making history tonight when they take the field against Andover Central? With a win, they will punch a ticket for the first time ever in the 4A state finals in Topeka on Saturday, November 30. Tonight's game will kick off at McPherson Stadium at 7 pm.
The student sections should be overflowing due to McPherson's Home State Bank and Trust as they are providing free tickets for the MHS students. The admission cost for the game is 7 dollars for adults and 6 dollars for students. Senior stand out in K-state commit, Cody Stufflebean said, "My teammates make practice better because they are always in a good mood and they give me no choice but to be in one too." Will the Bullpups energy going into tonight's game be enough to set the tone against Xavier Bell and the Jaguars.
The Defensive coordinator Chet Harlin said, "I feel we are well prepared because the kids have had a great week of practice. I think they are excited to play in the playoffs. Weather, I don't think it will be a problem." When asked about preparation for a substate game coach Harlin stated, "We have prepared like any other game, it's just the next opponent. It exciting to be in a position this close to the championship." You can feel the thrilling atmosphere in our team and the community, knowing tonight Bullpup football history could be made.