School Changes?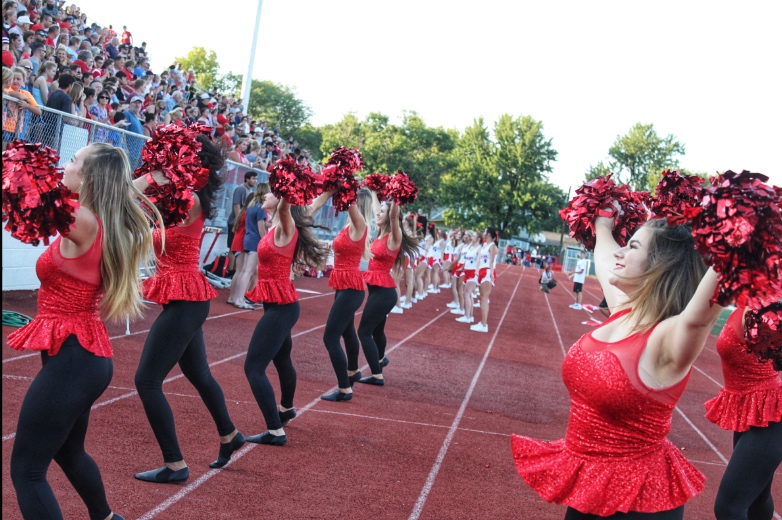 With the new freshman coming and the old seniors going, a few changes have been made to the McPherson High School during the 2018-2019 school year.  Some of these changes include: more phone jails, a different core schedule, and no planners.

The core schedule this year is a lot different from the last.  The school will now have core on Tuesdays and Fridays after third hour having 48 minute classes.  For the remaining days in the school week we will have no core and 52 minute classes. The four minute passing periods and 30 minute lunches will remain consistent, Sophomore Maleiah Ewert said: "It's ridiculous and there isn't a reason for us to even have core, but if we have to make it on fridays."  Will the new core schedule benefit us?

Have you noticed teachers using phone jails more?  Teachers wanting to highlight that phones can be used only before, during passing period, and after school.  Phone jails are being used a lot more than last year. Some teachers have argued they are distracting while others say they lower students IQ.  Tests have been performed on students about this exact situation. College students were tested with and without their phones on their memory and ones who had there phones in the other room performed better.  Peter Bregman also performed an experiment and found that multitasking can make you less productive by as much as 40 percent, as well as increase your stress levels and lower your IQ.  

With all of these things considered, should teachers even have the right to take your phone from you?  Some people believe the teachers should have their phone in the phone jail as well and others say their parents don't want their children to give up their phones to the teachers. Speaking to Mr.Joey the school resource officer, he said: "I think its outstanding, teachers are wanting you guys to detach from your electronics." Sophomore Sage K. said:

"

"It feels like they don't respect us enough or trust us, and that makes the students not trust the teachers.""

— Sage K.

Students have said that they think the teachers should at least give them a time at the end of the class to go grab their phones so they aren't rushing to get them after the bell.  Do teachers need to realize that when they take our phones makes the students start to not trust them?

Students will also not have the 2018-2019 planners because of how much extra money they costed the students and the school.  Speaking to Principal McFarland, he said: "Agendas more or less over the past several years have been provided to the student but all the information that is in the agenda can be put online electronically.  This means you won't have something to carry around and we won't have to charge you an additional fee for those handbooks at the beginning of the year. This will save parents and students a little bit of money.  We decided more or less last year when we saw the amount to provide one for every single student, that it would be best if we didn't have them." The school revolves around the students, do they have a say in what is going on?  
About the Writer
Kaylea Herrman, Photo Editor
I love writing news articles and taking photos. Writing has always been one of my strong suits and I strive to become better at it as well as help those...