The Good Dinosaur
Hang on for a minute...we're trying to find some more stories you might like.
More stories from Chloe Jones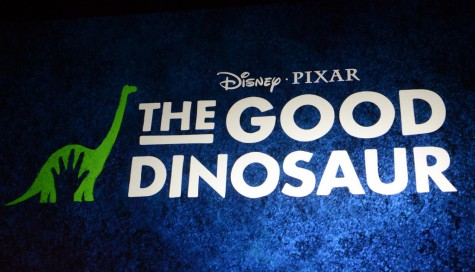 "The Good Dinosaur" is a touching twist on the relationship between a boy, in this case, Arlo (the dinosaur), and his dog in this case, Spot (the boy).  The movie focuses on Arlo and his family, and their shared goal of "making their mark" ; literally marking a stone on the family's silo. The young (11 year-old) Arlo struggles to make his mark and his father struggles to accept it. He tries everything to make his mark and focuses on trying to catch whatever critter is stealing corn from the silo. Outraged that his son let the critter get away, his father leads him on a hunt and the story unfolds from there.
     This movie appeals to your thriller movie needs in the form of a children's tale. Stunning night skies, beautiful forests, fields, and rivers are just a small part of the great animation. "The Good Dinosaur", without fail, will leave you laughing and crying, and possibly scared, mostly because of the powerful music that comes with the lack of words sometimes. Some scenes may be intense for young viewers but it's a great movie overall.